Day by day, I've passed so many things in my life. My life as a student, my life as a friend, my life as a daughter, my life as a girl, my life as a slave, my life as a human. Yes, too many things, too many stress I've been through. Sometimes, I found it difficult to handle. Sometimes, I cried by myself. Sometimes, I'm on silent for no reason, thinking what's gonna happen to my life in the next day.
Okay, but somehow, I have gone through it, one by one. No matter how hard things come out, I tried to manage it with smiles on my face. Slowly, many things have become better day by day. Everything that comes out difficult at the beginning, slowly turning easier as I go through them. Why feeling weird? Allah has planned it for you, which everything He planned is the best for you. When He planned something for you, it is to make yourself become better, as a human being. He created those test, of course He has the answers. He brought you to certain paths, of course He has ways for you to overcome it. So, why should worry?
Through all the tests He gave me, Allah has gave me something. Something to make me smile. Something to make me happy. Something to make me laugh. Something to make my day even better. Something to make my life just almost perfect. Family, mom, dad, friends and the latest one I got, you.
Your existence, all of you, colour my life. Mom and dad, who will always be there with me, through my down and up, everything I do I know I will always have your support and du'a. I know both of you've given me everything I need. You gave me the best as you can give, and bring the happiness that is perfect for me. As always, you guys are the best for me. I can't describe by words, how meaningful you are for me. All I'm doing now, is for your happiness later on. I'll try my best, to get the best and to give the best to both of you, mom and dad. I just wanna make you proud of having me as your daughter.
My friends. You are part of my happiness. Knowing all of you, is really great moment for me. With all of you, I've gone through many things, with all of you beside me. Don't walk after me, I may not lead. Don't walk in front me, I may not follow. Just walk beside me, and be by my side and we can walk together through all the days that we'll be facing later on. I want to create moments with all of you, create laughter and keep them as the best memories of my life. Thanks, friends, no, buddies, for being there for me.
Lastly, you. Now, you've been a part of my happiness. I've never thought that someone who was a stranger, friend, has now become part of my heart. To be honest, I'm really grateful that I met you. I'm grateful that I know you. Thanks, for being part of my heart, thanks for stealing this little heart I have. Thanks. Now I'm smiling, and I glad that you're one of the reason. I'm feeling special when I'm with you. Your smile, your laugh, your, your, your everything, have become the reason why I'm smiling and the reason why sometimes my heart stops beating. I've started including you in my du'a, hoping the best. If we're really meant to be together, one day, it'll happen.
I just don't know what title should I give to this post. It's just, things that make me smile. And all of those, are the biggest reason why I can smile and laugh like this. Alhamdulillah, Alhamdulillah, Alhamdulillah, thank you Allah for their existence in my life.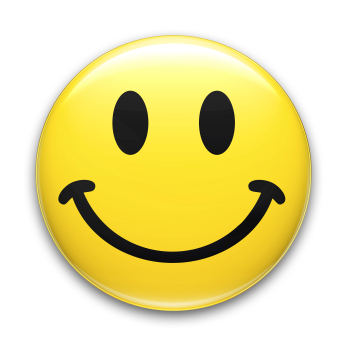 ---
Terima Kasih Sudi Baca Cerita Saya ^^,
---